The Chamber of Medford & Jackson County is committed to advocating for business by keeping your needs as our priority. We are dedicated to identifying critical issues for our members and advocating at the local, state, and federal levels. The following are some of the ways we work to advocate for your business:
This Political Action Committee has its own, separate Board of Trustees and takes no funding from The Chamber. Members created ChamberPAC to be more effective in advocating for pro-business candidates and issues critical to your business success.
A bi-weekly video conference with the southern Oregon legislative delegation, your business can leverage the relationships built and maintained by The Chamber to gain access to your state legislative delegation and ensure the protection of your business.
This 30 member committee is made up of a cross-section of Chamber members…small, large, retail, manufacturing, tourism, etc., all in an effort to bring in to The Chamber's advocacy work the ground level business perspective on issues important to your survival.
Your Chamber is one of the very few chambers of commerce in the State of Oregon that employs the services of a year-round, full-time lobbyist on your behalf. When we say our purpose is "Helping Business Succeed" we take that statement seriously. Because you don't have the time to track 4,000-6,000 bills over the course of a session….our team does that work for you.
Chamber Day at the Capitol
​Represent southern Oregon business issues with legislators at the State Capitol in Salem with our own Chamber Day at the Capitol.  Each full legislative session The Chamber takes 40-50 members to the Oregon State Capitol to share thoughts for improving the economy and quality of life in our state.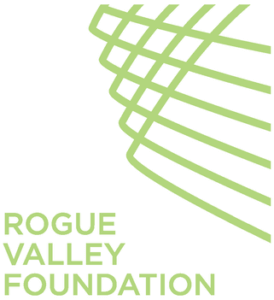 This Foundation is the 501 (c) (3) non-profit arm of The Chamber. The Rogue Valley Foundation is dedicated to strengthening southern Oregon's social fabric by providing an opportunity for individuals and organizations to use the RVF as a pass-through for educational and community-building opportunities. Organizations participating in the Foundation often educate the public on the conditions necessary for business and communities to thrive, share how business positively impacts communities, and identify emerging issues and creative solutions that will help shape the future. Other RVF opportunities including it simply being a place for monies to reside while an organization acquires its own not-for-profit status, allowing those organizations to offer donors the tax benefit of donating to a 501 (c) (3). Friends of Mt. Ashland, Butte Creek Mill, Rogue Valley Clean Air Cities and KOBI's Academic Challenge are a few good examples of local programs that have benefited by using the Rogue Valley Foundation.
​
The Foundation, and its independent Board of Trustees, supports the efforts of individuals and organizations who are preparing our valley for the future.